ivari Term Life Insurance Review
SUMMARY
ivari provides term life insurance products on 10, 20, or 30-year terms with coverage up to $10,000,000 and the option to layer with different terms or universal policies. While the cost tends to be higher than their competitors, some products offer guaranteed level premiums or decreasing premiums with reducing coverage as your debts start to clear.
ivari is an 80-year old insurance company with multiple individual coverage products. It was once the Canadian branch of Transamerica Life. Term life insurance from ivari is available on its own for temporary protection needs, or it can be layered with different terms or with universal life or critical illness protection to create personalized coverage that spans a longer length of time. It is available in 10-, 20- or 30-year terms.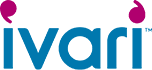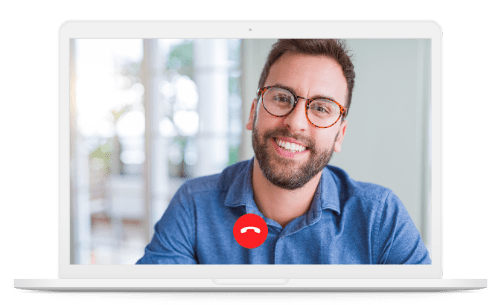 Need insurance answers now?
Call 1-888-601-9980 to speak to our licensed advisors right away, or book some time with them below.
Who is ivari?
Known as Transamerica Life Canada until 2015, the company rebranded to ivari when it was acquired by new ownership (the Canada Pension Plan Investment Board, through Wilton Re). Wilton Re is a Bermuda based reinsurance company that focuses on worksite, senior market, and simplified term products. ivari products are distributed through thousands of independent advisors across Canada. The company offers life insurance and critical illness products.
ivari: Quick Facts
Founded

: 1927

Headquarters

: Toronto, Ontario

AM Best Rating

: A+

Better Business Bureau Accreditation and Rating

: 

Assets:

$11.5-billion

Annual Premiums:

$830.9-million
Pros
ivari offers a number of optional riders, including a children's insurance rider

Multiple term options are available

30-year term offers unique flexibilities, upon maturity
Cons
Ivari products tend to have higher premiums, compared to other insurers in the market

You do not have the flexibility to choose your own term

No digital access to policy
ivari Term Life Insurance Pricing
Representative values, based on non-smokers in good health. $500,000 coverage, 20-year term.
| Age | Male | Female |
| --- | --- | --- |
| 20 | $35.55 | $23.85 |
| 25 | $36.00 | $24.75 |
| 30 | $36.90 | $26.10 |
| 35 | $39.60 | $30.60 |
| 40 | $56.70 | $42.30 |
| 45 | $89.55 | $63.90 |
| 50 | $149.85 | $100.80 |
| 55 | $288.80 | $189.45 |
| 60 | $486.90 | $322.65 |
What term life insurance policies does ivari offer?
ivari offers 3 different options for term life insurance.
Term 10
10-year term life insurance for those looking to cover temporary needs or augment their current coverage

Perfect for layering or laddering (combining with other types of insurance like whole life, etc)

Available from 0 to 70 years of age

Renewable every 10 years to age 80
Term 20
20-year term life insurance for those looking to cover income replacement and debts like loans or mortgages, especially in their children's younger years

Available from 0 to 60 years of age

Renewable every 20 years to age 80
Term 30 with SelectOptions
30-year term insurance for those with longer-term debts or looking to protect their income through to retirement 

Available from 0 to 50 years of age

Renewable at year 30 with level premiums to age 100

Three options, that can be exercised between the 15th and 20th year of the policy:
Select30: Policyholder can decrease payments and reduce the coverage amount for the remainder of the policy.
SelectLIFE: Policyholder can choose Select30 features alongwith added lifetime final expense benefits.
SelectVALUE: Policyholder can access the policy cash value by decreasing the coverage or converting to a universal life policy.

More choice. Lower price.
PolicyAdvisor saves you time and money when comparing Canada's top life insurance companies. Check it out!
GET STARTED
What term life insurance coverage does ivari offer?
Available Term Lengths

: 10, 20, and 30-year terms

Available Term Types:

Guaranteed level premiums, plus other flexible options for Term 30 with SelectOption

Maximum Amount of Coverage

: $10,000,000

Renewability

: Yes, all plans renewable with no medical exam required

Convertibility: Yes, all terms are convertible to eligible universal and permanent plans until age nearest 71.
ivari Life Insurance Optional Riders
Ivari term life insurance offers these optional riders:
Critical Illness Protection: This rider pays a one-time lump sum payment if the person insured becomes critically ill with one of the critical illnesses covered (you can choose either 4- or 25-condition coverage)

Children's insurance rider: This rider provides low-cost coverage for children of the person insured. They can choose to convert it to permanent coverage when they become adults.

Accidental Death and Dismemberment: This rider provides an additional benefit in case of death or dismemberment resulting from an accident.

Waiver of Premium: This rider waives all premiums if the person insured becomes totally disabled before the age of 65.

Payor Waiver of Premium: If the person insured is a child, this rider waives all premiums if the person paying premiums becomes totally disabled before the age of 65.

Term riders: These add an extra layer of temporary insurance to your base policy.
Check out PolicyAdvisor's life insurance calculator.
What other insurance coverage does ivari offer?
ivari offers a limited range of insurance and investment products to customers, apart from term life, such as:
Annuities
Segregated funds
Is ivari right for you?
ivari offers unique life insurance coverage products that are a great fit for many Canadians consumers. As insurance advisors for ivari's life insurance products, we can help you decide if ivari products are the best fit for you.
As Canada's best online life insurance advisor, we will assist you in comparing and choosing products across all our partner companies. Speak to our licensed advisors and we will be able to assist you in finding you the best coverage for your needs.
Need help?
Call us at 1-888-601-9980 or book time with our licensed experts.
SCHEDULE A CALL
The information above is a brief representative summary for indicative purposes only. It does not include all terms, conditions, limitations, exclusions, termination and other provisions of the policies described, some of which may be material to the policy selection. Please refer to the actual policy documents for complete details. In case of any discrepancy, the language in the actual policy documents will prevail. A.M. Best financial strength ratings displayed above are not a warranty of a company's financial strength and ability to meet its obligations to policyholders. All rights reserved.