Wawanesa Insurance
SUMMARY
Wawanesa is a mutual insurance company out of Winnipeg, MB, which primarily offers personal home, auto, farm, and commercial insurance. While having a smaller holding in the life insurance market they do offer competitive term and permanent life insurance products, including Instant Issue, non-medical policies. They also offer critical illness coverage average to the industry standard.
Wawanesa Mutual, founded in 1896 with executive offices in Winnipeg, is the parent company of Wawanesa Insurance, which distributes life insurance products and services throughout Canada. Wawanesa Insurance also offers automobile, farm, home and commercial business coverage in both Canada and the United States (in Oregon and California). The parent company is a mutual insurance company, owned by its policyholders, allowing Wawanesa Insurance to align its business objective with the financial security and well-being of its clients.
While Wawanesa Insurance is one of the largest property and casualty insurers in the country, Wawanesa Life has a relatively smaller life insurance business. Wawanesa Insurance's life insurance business has been in operation since 1960. In 2017, Wawanesa Insurance acquired the Western Life Insurance business from Desjardins and combined it with Wawanesa Life.
Contact Information
Address
Wawanesa Insurance
400 – 200 Main Street
Winnipeg, MB
R3C 1A8
Phone Numbers
Canada-Wide Toll-Free:  1-800-263-6785
Website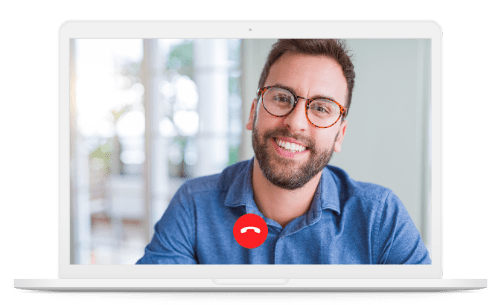 Need insurance answers now?
Call 1-888-601-9980 to speak to our licensed advisors right away, or book some time with them below.
Term Life Insurance
Term life insurance is an insurance policy that lasts for a specific period of time. Your beneficiaries are entitled to receive a tax-free death benefit if you die within the term of the policy. Once that term expires, you can cancel your policy. However, many insurance providers will automatically renew your policy or have options to convert your coverage into permanent insurance.
Wawanesa Insurance's term life insurance options offer several different term lengths for varying needs. They include 10, 15, 20, 25, and 30 years terms, and term to age 80
The coverage is guaranteed and level and both single and joint options are available. The maximum amount of coverage available is $10,000,000. Wawanesa's term life insurance coverage is renewable at the end of the initial term, with the last renewal at age 80, and convertible until age 70.
For more information and an in-depth look at their coverage, read our Wawanesa Term Life Insurance Review.
Permanent Life Insurance
Permanent life insurance provides you with coverage from the day the policy is settled until the day you die. Premiums are level and guaranteed, and as long as you keep paying the premiums the coverage never expires.
Wawanesa Life offers 2 different permanent life insurance policies.
Whole Life Insurance
Wawanesa Life's participating whole life insurance offers higher coverage amounts at a lower premium cost than many of their competitors and is therefore one of the most affordable whole life insurance choices in Canada.
Wawanesa Life's whole life policy is offered with 2 pay options: Whole Life – Pay to Age 100, (you pay premiums until age 100) and 20 Pay Whole Life (you pay premiums for only 20 years).
You can also build additional coverage with dividends; Wawanesa Life lets policyholders purchase paid-up additional insurance with the value from their dividends.
Instant Issue Life Insurance
Wawanesa Life's Instant Issue Life Insurance policy is non-medical whole life insurance with a maximum of $50,000 in coverage. It requires a simplified life insurance application, which means you'll have to answer some questions about your health and medical history, but it does not require blood work or a medical exam. It is available between the ages of 45 and 75 and the death benefit is reduced if the insured passes away within the first 2 years of the policy. There are also many options for surrender values and return of premium.
Critical Illness Insurance
Critical illness insurance is a living benefit insurance policy that pays out a tax-free lump sum if you develop a specified illness, health event, or undergo treatment while under its coverage, after a minimum of 30 days from when you are first diagnosed (90 days for cancer). This coverage is available for a period of time also known as term length, and you determine it when purchasing the policy.
Wawanesa Life offers enhanced critical illness insurance with coverage for 14 different illnesses including:
Heart Attack
Stroke
Cancer (Life-Threatening)
Coronary Artery Blockage
Kidney Failure
Major Organ Transplant
Major Organ Failure on Waiting List
Paralysis
Occupational HIV Infection
Blindness
Deafness
Loss of Speech
Loss of Limbs
Severe Burns
The application for Wawanesa Life's critical illness coverage is simplified; applicants only need to answer a health questionnaire and there is no requirement for blood work or medical tests.
The policy can be issued between the ages of 18-60 and maximum coverage is $100,000.
There are three plan types available which all offer a return of premiums on death:
10 Year Term that is renewable to Age 75
Level Term to Age 75
Level Term to Age 75 with a flexible return of premium (after 10 years or age 65, the insured person can surrender the policy for 50% of the premiums paid to that point).
Car Insurance
Wawanesa Insurance offers auto coverage across all provinces and territories except for Northwest Territories, Nunavut, and Newfoundland & Labrador.
Home Insurance
Wawanesa offers coverage for your home in all provinces and territories. Their policies include Basic, Broad, and Special categories with increasing levels of coverage, and options for coverage on sheds, garages, cottages, cabins, and more, as well as extended coverage for contents and if you are operating a business from your home. These options extend to their condo insurance offerings.
Wawanesa Insurance also offers tenant insurance for those looking to insure the contents of their home in the event of a fire, flood, or theft.
Business Insurance
Wawanesa Insurance offers coverage for several types of businesses, including commercial business coverage, and farm coverage.
Need help?
Call us at 1-888-601-9980 or book time with our licensed experts.
SCHEDULE A CALL
The information and views provided herein is for general informational purposes only and should not be considered legal or financial advice.