What are NFTs and how can you protect them?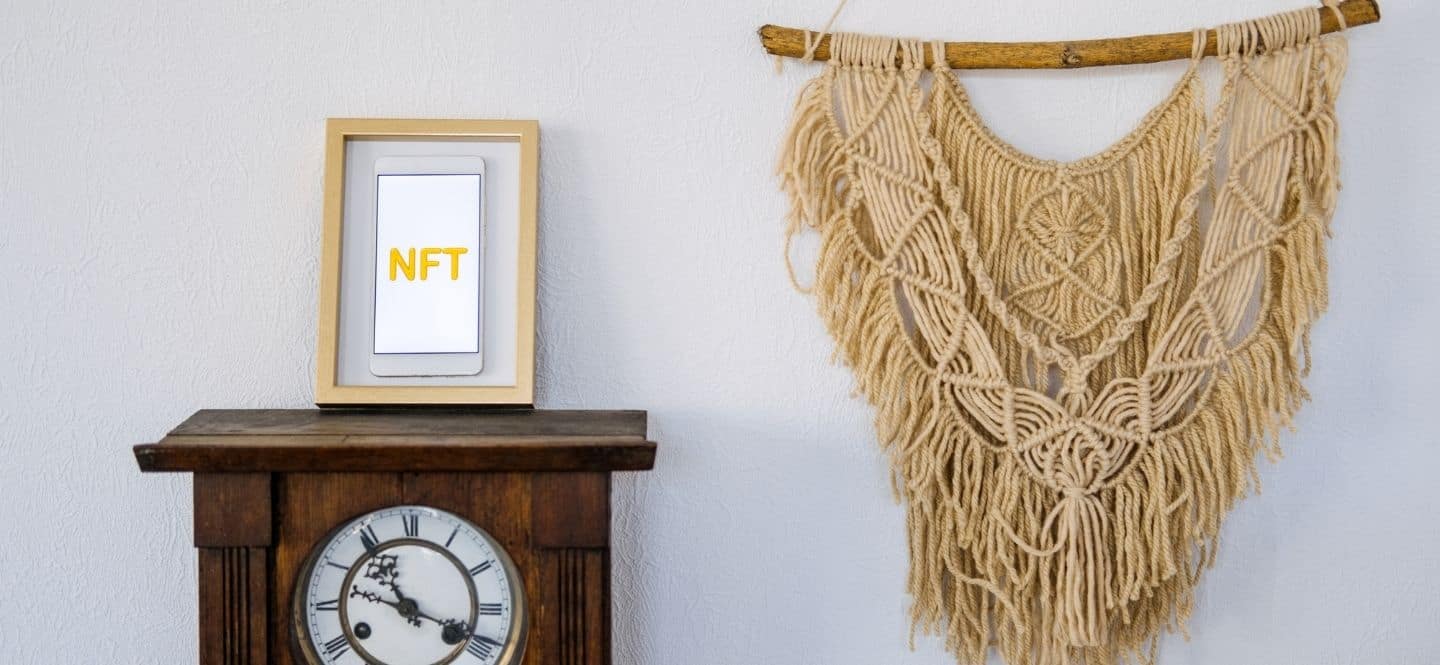 What is an NFT?
An NFT represents the ownership of a unique asset, or non-fungible item, through a token. A fungible token, in contrast, is something such as Bitcoin or Canadian dollars, which are not unique and easily replaceable. 
NFTs allow us to signify our ownership of art, collectibles, and more, even if they only exist in the digital space. Art, tweets, video clips, GIFs, and other things have all been sold as NFTs. There's even room for these tokens to signify ownership in assets such as real estate or business inventory.
How do NFTs work?
An NFT leverages blockchain, usually Ethereum, to verify the owner of the token. Simultaneously, no one can modify this record of ownership or recreate the unique token. However, when an NFT changes hands, the transaction is added to the blockchain ledger to reflect the new ownership. 
When you purchase an NFT, you don't technically own the tweet, video clip, or artwork. You own metadata that links to the tweet, video clip, or artwork. The Bleeple's opus or Donald Trump's tweets don't live on the blockchain that the NFT is based on. Instead, your token refers to a file somewhere on the web. 
This system has led to NFTs going missing because of broken links. That's why you need to understand who you're buying an NFT from and whether they can likely maintain the link affiliated with your NFT into the future.
Where do you store NFTs?
Holding an NFT is similar to holding any cryptocurrency. You ultimately need a digital wallet — the same kind that you hold cryptocurrencies with. Due to the similarities between storing crypto and NFTs, NFT storage comes with many of the same risks. You can lose your tokens if you lose access to your digital wallet by forgetting a password or damaging the physical storage. If your wallet is online, there's also the possibility that a hacker can steal your tokens.
Can anyone make an NFT?
Most people can make NFTs, and it's relatively simple to do so. The process is referred to as "minting". 
NFT marketplace platforms are a way to buy and sell NFTs, but they also allow you to mint tokens. For example, on Opensea.io, creating an NFT is as easy as clicking a "Create NFT" button. You then upload whatever chosen image or file you want to turn into an NFT, and the platform provides an option to add special traits or attributes. For example, the sale of the Donald Trump tweets may have a special marker that signifies that it was sold to raise money for charity. This could increase the tweets' scarcity and value as a result. Platforms such as Mintable and Rarible also provide similar services. 
When you mint an NFT, it becomes an asset on a blockchain. It's then added to the creator's "account balance" on the blockchain, and the blockchain ledger will confirm future transactions relating to the NFT to prove its authenticity.
Why are people buying NFTs?
NFTs have many benefits. Turning digital artwork and online collectibles into these tokens lets people support their favourite artists. While an acclaimed painter can produce a painting and sell it to an individual for profit, digital artists previously couldn't sell their artwork this way. Digital artists, instead, made income by selling prints or licensing their work. But with NFTs, these artists can now sell their artwork as a unique piece similar to their analog counterparts. 
Further, as the buyer, purchasing an NFT can provide the same "bragging rights" or "street cred" as buying a physical piece of artwork. Additionally, similar to art, NFTs have the opportunity to appreciate in value and be sold for a greater price later on. 
This brings us to another reason why many are buying NFTs — as speculation. Whether it's artwork, land, or cryptocurrencies, individuals may buy these assets because they believe that the value will increase at a future date, such that they can then sell it for a profit. As NFTs are one-of-a-kind, many buyers believe that the NFT they purchased will appreciate in value.