Sending money internationally from Canada
Money makes the world go round, but how exactly should you go about sending money internationally from Canada? Whether it's friends abroad or family back home, sending money from Canada is a very common practice.
Finding the right provider or service for your money transfer is important, as there are fees and other aspects to consider. There are several different ways to send your money abroad, such as through a bank or new online services. Let's take a look at how international money transfer works.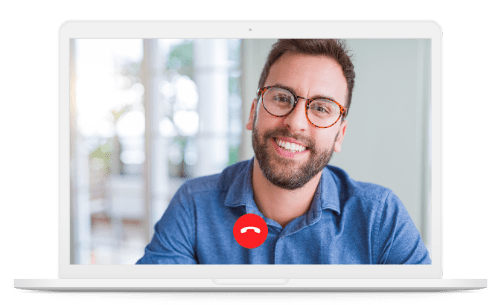 Need insurance answers now?
Call 1-888-601-9980 to speak to our licensed advisors right away, or book some time with them below.
What are all the ways to send money abroad from Canada?
There are four different ways to send money internationally from Canada: hard cash in the form of cheques, money orders and prepaid debit or credit cards, Paypal, cash-pickup providers, new online transfer sites, and traditional banks.
Paypal
PayPal is one of the most popular payment processors in the world for an international money transfer, regardless of where you're located. That's why a lot of people prefer to use it to send money abroad from Canada.
Whoever you send the funds to simply has to have a PayPal account with their bank information linked, and they'll be able to accept your money and deposit it into their own bank account.
PayPal currently supports performing an international money transfer in over 100 different countries with many different currencies. An exchange rate through PayPal is often comparable or better than your bank's but still inflated compared to some other options.
PayPal will calculate the transfer fee according to how much money you're sending, but there are times where the "Friends and Family" option is available to avoid this fee.
Cash pick-up providers (Western Union, etc.)
Cash pick-up providers or wire transfer services are often sought out because recipients can get cash in their hands quickly.
Examples of this type of service would be Western Union, WorldRemit, and MoneyGram. Whoever you're sending the money to is given access much quicker compared to bank or mail-based transfer methods.
Some give you the option to make payments online and send your funds that way. With that said, many people are more familiar with the physical locations and affiliates of these services found all over Canada. Exchange rates are typically strong when it comes to this type of international cash transfer, but the fees associated with this service are typically higher than those found in digital money transfers.
Digital money transfer sites and smartphone apps
Digital money transfer services are competing with banks by offering much lower transfer fees. Their claim to give users the option to send money without worrying about paying an elevated price or fee. With some of the best exchange rates found in Canada and quick access to the transactions you need, digital money transfers (and applications) are arguably the most popular option right now.
Examples of this type of service would be TransferWise (renaming to Wise soon), CurrencyFair, Ria, and OFX.
Connecting your bank account allows you to send funds directly from these apps, but you also have the option to send money using your debit or credit card as well. The flexibility found in a digital money transfer is unparalleled in this regard, and most choose it because of the favourable exchange rate.

More choice. Lower price.
PolicyAdvisor saves you time and money when comparing Canada's top life insurance companies. Check it out!
GET STARTED
A Bank or financial institution
Bank transfers are offered by every major Canadian bank, and their main appeal would be the security that accompanies using them. While it may seem as if nothing can go wrong when you choose to send money abroad from Canada using a bank or other financial institutions, there are a few issues at hand.
Banks rely on their network to send these funds, which means you can only send the money to somebody who also has access to a bank account themselves.
They also offer weaker exchange rates when compared to the alternative methods of sending transfers internationally, and there are often higher fees associated with both sending and receiving funds.
Lastly, unless it is a direct branch-to-branch exchange within the same financial institution, a bank transfer can take more time to get to your recipient than options like PayPal, wire services, or digital money transfer sites.
With that said, some prefer a money transfer that goes directly to the recipient's bank account, and banks and financial institutions are the only option. that offers this.
What are the fees for an international money transfer?
Transfer fees for an international money transfer are generally based on the amount of funds you're sending, though some services have a set fee for each money transfer. Even with set fees, the price will vary to send money, though that range is usually between a few dollars ($3+) up to $80 or more CAD.
Some international money exchanges will use a percentage to determine their fee, which can be costly if you're sending a large amount of money.
The most common way that providers determine their fee to transfer money
A flat fee that is applied on every transfer, regardless of how much money you send
A tiered pricing structure that has certain fees for different sums of money (i.e. $500 and under is $5, $1,000 and above is $10, etc.)
A percentage of your total transfer is taken as the fee amount (i.e., TransferWise charges between 0.5-1%, Western Union can have a higher rate of 3%)
Some companies offer "fee-free thresholds" under a certain amount
Other fees could be applied by your service provider, be sure to do your due diligence and understand how much your money transfer costs in total before hitting send.
Also, keep in mind that your recipient may have to pay a fee themselves to pick up the money – especially with wire-transfer services.
How long do international money transfers from Canada take?
Transfer speeds are generally dependent upon your provider, though where you're sending the money may also affect the speed.
The timeframe is something that you'll want to confirm before your international money transfer, especially if you're looking to send money internationally from Canada to a friend or relative who needs it quickly.
Digital money transfers (like the apps mentioned above or PayPal) are almost immediate in most instances, as they connect to accounts directly and transfer the money that way.
Sending cash through the likes of a wire-service like Western Union will also depend upon how long it takes for the recipient to pick the funds up.
Learn more about Canadian financial basics:
Need help?
Call us at 1-888-601-9980 or book time with our licensed experts.
SCHEDULE A CALL