Does life insurance pay out for natural death?
SUMMARY
If an insured person dies from natural causes, life insurance providers are likely to pay out the entire death benefit to the policy beneficiary. Natural causes include heart attack, cancer, stroke, old age, and more. To ensure that your beneficiaries will receive the death benefit when you are gone, it is important to disclose accurate information in your application.
Life insurance is meant to give you peace of mind knowing that your family will be taken care of after you're gone. Your beneficiaries are free to use the life insurance death benefit however they want.
When you get a life insurance policy, your family will be protected if you die from different causes, including natural causes or accidents. However, there are circumstances where an insurance provider can reject a claim for payout when the person insured dies.
Knowing what your policy will or will not cover can help you make a more informed decision about the right life insurance coverage to protect your loved ones from the financial implications of your death.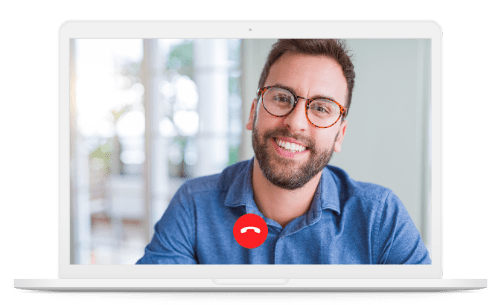 Need insurance answers now?
Call 1-888-601-9980 to speak to our licensed advisors right away, or book some time with them below.
How does life insurance work?
Life insurance gives your loved ones financial security by giving them a tax-free benefit (a lump sum payout) when you die. You sign a contract with the insurer for your chosen beneficiaries to receive a payout upon your death in return for premiums you pay to the insurer.
How much life insurance costs will depend on the type of life insurance coverage you choose and on your individual needs and circumstances, including:
age
gender
health
medical history
lifestyle
The insurance company will pay a tax-free, lump sum (called a death benefit) to your designated beneficiaries when you die. If you die without naming name a policy beneficiary, the payout will be handled by your estate.
Typically, you have two life insurance options; term life insurance or whole life insurance.
Term life insurance
A term life policy specifies a contract term (typically between 10, 20, or 30 years). If you die within the time, the policy will pay out the sum assured to your beneficiaries. Most insurance providers will allow you to convert to a new term or to migrate your policy for permanent life insurance coverage when the term expires.
Whole life insurance
With whole life coverage, you will pay premiums that guarantee your loved ones will get a payout whenever you die, regardless of when you bought the policy.
Does life insurance pay out for natural causes?
If you die from a natural cause, your family is eligible to receive your full death benefit. For as long as your policy is up to date, the claim will typically be processed without an issue. This includes term life insurance if you die by natural causes  within your policy term and whole life insurance as it provides coverage for the rest of your life (including dying from illnesses related to old age).
What causes of death does life insurance pay out for?
Life insurance generally covers many different causes of death. Some of these include natural causes, accidents, murder, and COVID-19-related illnesses.
Natural causes. As mentioned above, life insurance pays out for death by natural causes. This includes if you die from a heart attack, cancer, infectious diseases, kidney failure, stroke, old age, or any other natural death.
Accident. Your beneficiaries will receive the payout from your policy if you die from a motor vehicle accident, drowning, or any other accidental tragedy.
Murder. Your beneficiaries will receive the payout from your policy if you are murdered. However, life insurance benefits won't be paid out if the murderer is your beneficiary and may be investigated further if the assailant is a close relation.
COVID-related illnesses. If you already have a life insurance policy and die of COVID-19, your death falls under natural causes and will be covered by your insurer.
What causes of death does life insurance not pay out for?
Generally, most Canadian insurance policies pay the death benefit if the person insured passes away during the coverage period.  
An insurance provider can decline a policy claim for very specific reasons called exclusions which they make very explicit in your policy documents. During underwriting, the insurance company compiles as much information about you that it can to assess the risk associated with insuring your life. 
Some of these exclusions can include:
Suicide. 

Most life insurance policies include a suicide exemption for the first two years of coverage. This means the policy won't pay out if the policyholder commits suicide within these 2 years. Read more about life insurance and suicide. 

Fraud. 

If you misrepresent yourself when you buy your insurance policy, such as failing to disclose a pre-existing medical condition, the insurer has grounds to reject a claim by your beneficiary when you die.

Geography. 

If an insured person dies in a

 

specific geographic location outlined in their policy as an exclusion, the death benefit will be denied. These locations usually coincide with the 

Government of Canada's travel restrictions

.

Hazardous activities. 

Hazardous activities are not necessarily exclusions unless it is revealed during underwriting that you partake in them regularly. This can include scuba- or skydiving, parachuting, auto racing, rock or ice climbing, etc.
Some rare situations where an insurance company would not pay the death benefit on a life insurance policy:
Illegal activities and reckless endangerment. 

If you die while committing a crime or succumbing to injuries due to reckless endangerment like driving under the influence, a life insurance provider won't make the payment to your beneficiaries.

Slayer rule. 

As mentioned earlier in the article, if your beneficiary murders you or is linked to your death, the insurer will refuse to pay the death benefit to that specific beneficiary. Instead, the insurer may pay the benefit to your estate.

More choice. Lower price.
PolicyAdvisor saves you time and money when comparing Canada's top life insurance companies. Check it out!
GET STARTED
Buying a life insurance policy will help your loved ones deal with the financial loss when you're gone. Whether you opt for a term or whole life cover, if you die of natural causes your life insurance policy should pay out the benefit.
To ensure your beneficiaries are not denied your life insurance death benefit when they need it the most, disclose all pertinent information to your insurance advisor before you submit your application. An experienced advisor will know what information an insurance provider needs to approve your application and help direct you to specialized insurance policies that cover any activities that may be excluded from typical coverage options.
Need help?
Call us at 1-888-601-9980 or book time with our licensed experts.
SCHEDULE A CALL
The information above is intended for informational purposes only and is based on PolicyAdvisor's own views, which are subject to change without notice. This content is not intended and should not be construed to constitute financial or legal advice. PolicyAdvisor accepts no responsibility for the outcome of people choosing to act on the information contained on this website. PolicyAdvisor makes every effort to include updated, accurate information. The above content may not include all terms, conditions, limitations, exclusions, termination, and other provisions of the policies described, some of which may be material to the policy selection. Please refer to the actual policy documents for complete details. In case of any discrepancy, the language in the actual policy documents will prevail.  All rights reserved.
If something in this article needs to be corrected, updated, or removed, let us know. Email editorial@policyadvisor.com.
KEY TAKEAWAYS
Life insurance pays out for death from natural causes.
The insurer reserves the right to reject a claim if you misrepresent important facts about health or lifestyle in your application.