How much does a funeral cost? (2023)
SUMMARY
The average funeral costs range from $5,000 – $10,000 in Canada. To avoid placing this financial burden on our loved ones, we can place life insurance coverage to cover final and end-of-life expenses. This cost-effective option can give us peace of mind knowing the death benefit will cover the cost of the funeral and provide financial relief for our family.
Nothing can truly emotionally prepare you for the loss of a loved one, but it is possible to be financially prepared for the costs associated with dying. Though many may not realize it, planning and hosting a funeral can be expensive, averaging in the thousands of dollars. Life insurance can help protect your loved ones from financial hardship when you die, ensuring that they don't pay out of pocket to mourn your death and celebrate your life.
To better understand whether a life insurance policy or final expense insurance is the right option for you, let's first break down how much funerals actually cost, looking at all the expenses associated with a traditional funeral, as well as the price of alternative end-of-life options.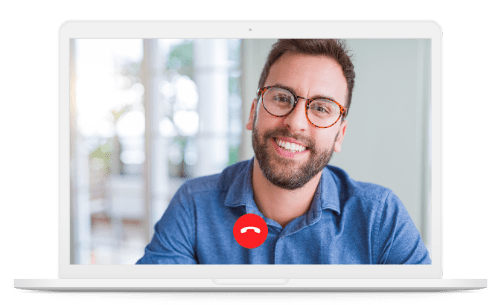 Need insurance answers now?
Call 1-888-601-9980 to speak to our licensed advisors right away, or book some time with them below.
Planning for a funeral
Planning a funeral is a challenging task, especially if the deceased has not made any end-of-life arrangements before their passing. In these cases, it is up to relatives and close relations to put together the event usually in a short time frame. It can be, to put it bluntly, overwhelming.
And even if you make your own funeral preparations ahead of time, it is important to understand the various elements of a funeral that drive up its cost. It's not simply a matter of picking out a casket. There are other things to account for, like burial plot reservations, funeral home selection, and more. Below are some of the key steps to planning a basic funeral service to give you an idea of the scope of planning and costs. 
The funeral home
The first step to planning a memorial service is finding the right funeral home. A funeral home is more than just a location to host the event: they offer services such as funeral planning that can make your job easier—whether it's making your own end-of-life arrangements or planning a funeral for a loved one. 
Because funeral homes offer a range of services, they thus have a range of prices. In general, a funeral home should provide an itemized list of all associated expenses for full transparency, but it may not always be available on their website. You may have to book a phone call or meet in person with the funeral director to discuss costs.
Burial vs cremation
You will also have to decide on the final body disposition. In other words, how the deceased's body will be processed. In a traditional funeral, there are a couple of options: burial or cremation. 
With the first option, you must choose a casket, which varies hugely in cost—we're talking $1,000 to tens of thousands of dollars. You must also decide whether the funeral will be open-casket, in which case you will have to pay for embalming and cosmetics, which can also cost hundreds of dollars.
The cost of the cremation process is typically cheaper than a traditional burial. However, the cost of cremation also varies depending on whether the body is cremated after a casketed funeral, the cost of the urn, and service fees from the funeral home. 
Are coffins cheaper than caskets?
In general, coffins are cheaper than caskets because they require less material. Coffins and caskets serve the same purpose—they hold the remains and are buried in the ground. The difference between caskets and coffins is the shape and build. A casket is a four-sided box. They usually have a lid on hinges and vary in cost, depending on the material it is made out of. A casket has six sides, and a lid on top that lifts off, rather than hinges. The cheapest caskets and coffins are made from cardboard and the most expensive are made from rare woods and metals.  
The cemetery
Reserving or buying a burial plot in a cemetery is often a separate expense from funeral home services. On top of paying for the real estate—which can cost hundreds or thousands of dollars depending on the cemetery's location—there are also associated fees, such as the digging and covering of the grave. In some cases, there may also be maintenance fees to preserve the gravesite—though these are sometimes included in the overall funeral/burial plot price.
The headstone or grave marker
Literally on top of the burial plot and casket, there is the cost of the headstone or grave marker. In general, headstones, which stand upright at the head of the burial plot, cost significantly more than grave markers, which are plaques laid flat above the burial site. If the funeral was a cremation, some people still choose to purchase a burial plot and headstone for the urn. 
These, again, range significantly in cost from hundreds to thousands of dollars. Grave markers and upright headstones also vary in cost depending on the material. For instance, granite is more cost-effective than marble. Gravestones usually range from $1,500 to $15,000 depending on the material, and grave makers can vary from $600 – $6,000.
Other end-of-life requests
There are also other end-of-life costs to consider when planning a funeral, such as flowers and catering. These can be included in the overall cost of a funeral service or can be handled independently. You may also want to think about other funeral features, including hiring a clergy member or religious representative to speak, which may cost $100-$300. Other costs include death certificates, body transfer fees, and more. These optional elements can add hundreds to a funeral bill.
Average funeral costs per province
Across Canada, the cost of a funeral service varies significantly and is influenced based on all the aspects mentioned above, as well as the cost of living of a particular region. Additionally, some provinces may have fees depending on the season. Winter funerals in blistering cold provinces may cost more as it takes more resources to break through frozen ground, or you may need to store the body until the ground thaws—increasing the cost. According to InMemory research, the average cost of a burial in Canada is between $5,000 and $10,000, while cremation costs on average between $2,000 and $5,000.
Let's look at how much Canadians can expect to pay for a funeral based on what province they live in:
British Columbia: $1,000 to $12,000

Alberta: $4,000 to $12,000

Saskatchewan: on average $7,775

Manitoba: $7,000 to $10,000

Ontario: $1,500 to $20,000

Quebec: on average $9,000

Newfoundland and Labrador: on average $8,000

Nova Scotia: on average $10,495

New Brunswick: on average $9,000

Prince Edward Island: on average $9,000
Alternative end-of-life options
Today, an increasing number of people are also turning towards an alternative funeral or end-of-life option—for sustainability, financial, or simply personal reasons. One of these new alternative options may appeal to you as you make your end-of-life arrangements.
Tree burials were developed as a more sustainable alternative to traditional burials. Tree burials consist of burying the deceased in a biodegradable pod and then planting a tree above the burial site. The idea is that the tree will be nourished by the body as it decomposes. In this case, the pod usually costs around $500, while the tree is another expense. Some people are opting for another version of the tree burial, which consists of burying ashes in a biodegradable urn and planting a tree or garden above it. The urn can cost under $200. 
A fairly new (and niche) alternative to a traditional burial is vinyl compression, a process in which a person's ashes are pressed into vinyl, along with a recorded message, songs, or simply silence. There are only a small number of companies that currently provide this service, and an ash-embedded vinyl still has a fairly high price tag, upwards of $4,000.
Have you always wanted to go to space? Well, a space funeral might be worth considering. This alternative end-of-life option consists of launching ashes into space and into orbit aboard space vessels or satellites. According to CNET, the cost of launching ashes into orbit ranges between about $3,000 and $15,000.
An explosive alternative to a traditional funeral is a firework cremation, in which ashes are added to fireworks that are set off in a celebration of the deceased. Firework cremations are still fairly niche and are only offered by a small number of companies and a few funeral homes. In terms of cost, American funeral service Greenlawn gives us an idea. Their firework cremation costs between$1,000 and USD 3,000.

More choice. Lower price.
PolicyAdvisor saves you time and money when comparing Canada's top life insurance companies. Check it out!
GET STARTED
What is the cheapest way to bury someone?
Direct cremation is the cheapest way to bury someone. With this option, the body is immediately cremated, and you are sent the ashes via mail. You can then decide what to do with your loved one's remains and how to celebrate their life. This process usually costs anywhere from $500-$1000. 
If you're still looking for something more traditional, the cheapest funerals are called expedited funerals. There are funeral homes that offer expedited traditional funeral options where the body is immediately taken to the morgue, only long enough to secure a death certificate and then buried in the ground ASAP. This simplified burial can cost anywhere from $3,000 to $5,000.
What if you can't afford a funeral?
Once you have a clear picture of the costs associated with planning and hosting a funeral, the question then becomes how to pay for the funeral. For some people, spending $9,000 doesn't require a second thought, but for many of us, that is simply not the reality. It is thus important to think ahead and plan for your own funeral so that your loved ones aren't burdened with financial stress on top of their grieving.
Life Insurance
Life insurance is one of the simplest and most cost effective ways to ensure that your end-of-life arrangements will be covered when you die. In short, as long as you pay premiums for your policy, you will be guaranteed a death benefit when you die, which can be used by your beneficiary to pay for your funeral and other end-of-life costs in addition to paying off debts. When it comes to life insurance, there are a few good options for end-of-life planning. Life insurance death benefits also have the advantage of being paid quickly—without having to go through probate, making funds available for funeral planning.
There are three main types of life insurance that can cover funeral costs.
Term life insurance
Term life insurance is a short-term policy that covers the policyholder for a set period of time (for example 10 or 20 years). If the insured person dies within the policy term, a death benefit is paid to the beneficiary. When choosing a policy amount, you can factor in things like debt, inheritance, and funeral costs. This option isn't the best for end-of-life planning, because you may not pass away within the term and therefore the death benefit is not guaranteed. To ensure your funeral will be covered, you may consider permanent insurance. 
Whole life insurance
Whole life insurance is a type of permanent life insurance policy in which premiums are paid over the policy holder's lifetime and a death benefit is guaranteed. Whole life insurance coverage ensures that no matter what age you die, your beneficiaries will receive a death benefit that can help to pay for end-of-life expenses. 
Final expense Insurance
Final expense insurance is another option for ensuring funeral costs are covered when you die. Final expense insurance is a form of permanent life insurance with a modest death benefit, designed for covering end-of-life expenses like funerals, medical bills, etc. Final expense insurance does not usually require medical underwriting and is designed to pay out quickly to support the cost of planning a funeral. 
Savings
If you have the financial means, you can also put money aside and earmark it to cover funeral and end-of-life costs when you die. While this may seem like a simpler option than buying life insurance, there is a major caveat to using savings for funeral costs. 
That is, money in a savings account may have to go through probate when you die. This is the process of analyzing and distributing assets from the deceased's estate according to their will. Often, this takes longer than a life insurance payout. One way around this is to have a joint bank account and grant survivorship to the person who will be planning your funeral arrangements.
Get in touch
All in all, there is a lot to think about when planning a funeral, and cost doesn't have to be the biggest consideration if you plan right. If you are unsure how much life insurance you might need to cover both funeral expenses, debts, and benefits you want to leave to your loved ones, try out our life insurance calculator.
The process of organizing your end-of-life can be uncomfortable, but we are here to help make the process as seamless as possible. If you want to learn more about how life insurance can cover funeral and end-of-life expenses, don't hesitate to get in touch with one our of advisors.
Need help?
Call us at 1-888-601-9980 or book time with our licensed experts.
SCHEDULE A CALL
The information above is intended for informational purposes only and is based on PolicyAdvisor's own views, which are subject to change without notice. This content is not intended and should not be construed to constitute financial or legal advice. PolicyAdvisor accepts no responsibility for the outcome of people choosing to act on the information contained on this website. PolicyAdvisor makes every effort to include updated, accurate information. The above content may not include all terms, conditions, limitations, exclusions, termination, and other provisions of the policies described, some of which may be material to the policy selection. Please refer to the actual policy documents for complete details. In case of any discrepancy, the language in the actual policy documents will prevail.  All rights reserved.
If something in this article needs to be corrected, updated, or removed, let us know. Email editorial@policyadvisor.com.
KEY TAKEAWAYS
Traditional burials and funerals can cost your loved ones thousands of dollars
Permanent life insurance products can be used as a cost-effective tool to cover end-of-life costs such as funeral expenses and burial
You can incorporate final expense insurance into your estate plan to make sure all your bases are covered
Related Articles