Costco Life Insurance Review – Updated 2023
SUMMARY
Costco gives their members a 10%-30% discount on Manulife Insurance pricing through their membership. But while consumers may see cut rates on bulk groceries, the insurance products offered through this partnership are limited and pricier than approaching the insurance market individually. Products include 5-year and 10-year term life insurance, health, travel, and more.

Product
Costco Life Insurance
Not Recommended For Canadian Life Insurance Buyers
Our Costco Life Insurance rating and review
Though Costco is a great place to shop for groceries and other consumer goods, it is not the best place to shop for a life insurance policy. Costco members have grown to expect sizable, exclusive discounts on their purchases, and this is applicable to insurance too. But, unfortunately, the discount on coverage that members expect often falls short of the actual rates they receive with Costco life insurance.
Life insurance premiums through Costco Canada may start low, but prices increase significantly every time they renew. And Costco life insurance policies automatically renew in 5-year or 10-year increments, depending on the type of insurance policy. Some customers may not be aware of this auto-renew option. This means they could find themselves with a hefty bill for a plan they didn't expect to keep long-term, unless they're paying close attention.
Though there are avenues for savings by going with Costco life insurance products, there are better options available elsewhere. Other reputable life insurance companies offer more affordable options and more customization to suit your needs and budget.
We would recommend choosing one of the many other insurers in the market at this point in time, given the potential to obtain lower prices and access a wider spectrum of features and optional benefits. Use PolicyAdvisor's quoting tool to find the right coverage through several competitive insurance quotes from Canada's best life insurance companies.
Costco Life Insurance pros and cons
Pros
Costco Members can get a discount of a minimum of 10% on term life insurance premiums (as compared to non-members who purchase the same product directly through Manulife)
Discount on premiums can be as high as 30%, depending on term and coverage amount
Executive Members get an additional discount of 5% over and above those mentioned above through the membership's cashback directive
Cons
Lack of choice: There are only two term durations offered: 5 and 10 years
Premiums increase drastically at the end of each term when the policy renews
No options to tailor coverage — restrictions on the amount of coverage one can choose
Few additional riders or benefits offered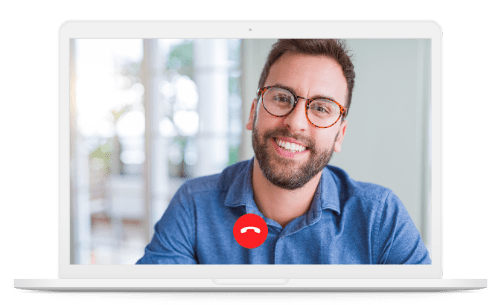 Need insurance answers now?
Call 1-888-601-9980 to speak to our licensed advisors right away, or book some time with them below.
Who is Costco Insurance?
Costco is an American multinational corporation founded in 1983 (though with a longer corporate history dating back to 1976 when accounting for mergers and acquisitions). Costco operates a chain of warehouse-styled, retail grocery and shopping clubs across 8 different countries. These clubs charge a yearly membership fee to shop at their locations, with perks including high-quality in-house brands, extended warranties on products purchased at their locations, wholesale pricing and bulk products, and exclusive deals for their members.
Costco Canada offers two different individual membership levels: Gold Star and Gold Star Executive. Costco is the second largest retailer in the world, with over 100 locations across Canada alone.
Costco offers its members a variety of additional amenities apart from physical goods, including insurance and other financial services. In the life and living benefits space, Costco offers life insurance, health and dental insurance, and travel insurance, all in partnership with Manulife.
Founded in 1867, Manulife is one of Canada's biggest and oldest insurers and a global player in the life insurance industry, with over a trillion dollars in collected assets. Originally known as Manufacturers Life Insurance Company, the provider is one of the largest insurance companies in the country and the world.
Costco: Quick Facts
Founded

: 1983

Headquarters

: Seattle, Washington

AM Best Rating

: N/A

Better Business Bureau Accreditation and Rating

: N/A

Assets

: N/A

Annual Premiums

: N/A
For insurance facts, please refer to our Manulife Term Life Insurance Review.
Types of term life insurance policies Costco Insurance offers
Costco Wholesale Membership holders can access two types of term life policies through the partnership with Manulife.
10-Year Term Life Insurance
This is life insurance with fixed premiums and a 10-year term, as the name suggests. Once the term ends, coverage renews automatically, for another 10-year term period without the need for any medical questions.
But, as we said above, premiums are significantly higher each time the policy renews, and those rates reflect your age at that point in time. This renewability is available until age 80 and can be cancelled at any time.
Coverage is available in amounts of $50,000 to $1,000,000. Those under the age of 50 do not need a medical exam to qualify for any amount of coverage. For those between the ages of 50 and 55, no-medical coverage is limited to $250,000.
Benefits Included:
Accidental Death Benefit: An additional 25% of the life coverage amount, to a maximum of $250,000, will be paid out in the event of accidental death before age 75.
Job Loss Waiver of premium: If you or your spouse involuntarily lose your job while insured, and are under age 70, you won't have to pay life insurance premiums for up to 9 months while you're unemployed.
Cash Advance: You will receive a cash advance of up to 50% of your coverage amount, to a maximum of $100,000 if you are diagnosed with a terminal illness and have less than 12 months to live
Savings on Insurance for Costco Members:

Costco Members can save 25% on coverage of $250,000 or more, and 30% on coverage $500,000 or more.
Executive Members get additional savings of up to 5% over and above this discount.
5-Year Term Life Insurance
This is life insurance with fixed premiums and a 5-year term. At the end of the term, the coverage renews automatically for another 5-year term until the age of 75. But, similar to their 10-year policy, the cost of premiums skyrockets every time the policy renews.
Coverage for the 5-year term is available in the range of $50,000 to $750,000. Those under the age of 50 do need to need to undergo medical testing to qualify for any amount of coverage. Those between the ages of 50 and 55 can get up to $250,000 without a medical exam.
Benefits Included:
There is only one benefit included in the 5-Year Term Life Insurance plan. Policyholders can qualify for a Cash Advance Benefit if they are diagnosed with a terminal illness and have less than 12 months to live
Savings on Insurance for Costco Members:

All Costco Members can save 10% on coverage of $200,000 or more.
Executive Members get additional savings of up to 5% over and above the previous discount.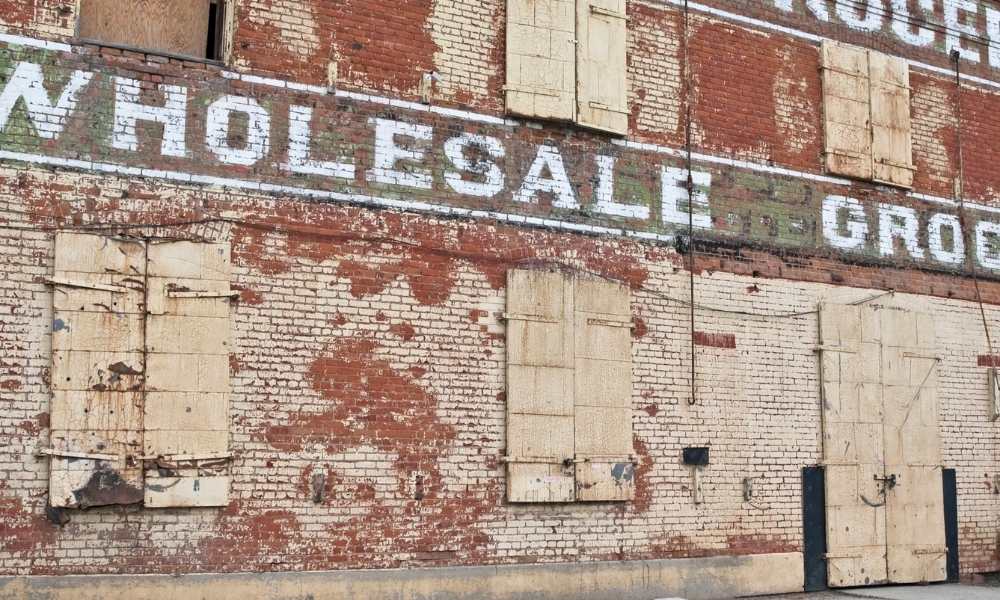 Coverage and policy details
Available Term Lengths

: 5-Year and 10-Year

Available Term Types

: Level guaranteed term

Maximum Coverage Amount

: $1 million (the minimum coverage amount is $50,000, with increments of $25,000)

Renewability

: Renews automatically at the end of the term (5 or 10 years) up to the age of 75

Convertibility

: Eligible for conversion to permanent life insurance within a certain period
What other insurance policies does Costco Insurance offer?
Costco gives its members several other insurance offerings aside from its term life policies:
Health and Dental Insurance
Costco Health and Dental Insurance is offered through Manulife and can be used for many common healthcare expenses not covered by a government health insurance plan. The plans cover a variety of out-of-pocket expenses like prescription drugs, home-care, and therapists. You can keep the coverage for life, regardless of your health condition, as long as you keep up with premium payments.
Travel Insurance
Costco Wholesale members can also get access to Manulife travel insurance policies. There are different options for traveling Canadians, visitors to Canada, and students. You can choose from single and multi-trip coverage, trip cancellation and interruption, and also emergency medical top-up.
Auto and Home Insurance
Costco offers home and auto insurance policies through an intermediary brokerage, Innova Insurance Brokers. You can access quotes from a variety of companies such as Aviva, Intact, and Travelers Insurance.
Pet Insurance
Costco has partnered with Pets Plus Us to offer pet insurance to its members. There are two products, one covering only accidents and another with more comprehensive coverage for both accidents and illness.
Is Costco Insurance right for you?
While Costco Insurance offers name recognition (through both the wholesale club and its partnership with Manufacturers Life Insurance Company) and basic life insurance coverage products that are a fit for many Canadian consumers, it may not be the best choice for life insurance coverage. As insurance advisors for multiple major life insurance companies and products, we can help you decide if Costco life insurance products are the best fit for you or if another provider can meet your needs.
As Canada's best online life insurance advisor, we will assist you in comparing and choosing products across all our partner companies. Speak to our licensed insurance professionals and we will assist in finding you the best coverage for your needs.
Need help?
Call us at 1-888-601-9980 or book time with our licensed experts.
SCHEDULE A CALL
The information above is intended for informational purposes only and is based on PolicyAdvisor's own views, which are subject to change without notice. This content is not intended and should not be construed to constitute financial or legal advice. PolicyAdvisor accepts no responsibility for the outcome of people choosing to act on the information contained on this website. PolicyAdvisor makes every effort to include updated, accurate information. The above content may not include all terms, conditions, limitations, exclusions, termination, and other provisions of the policies described, some of which may be material to the policy selection. Please refer to the actual policy documents for complete details. In case of any discrepancy, the language in the actual policy documents will prevail. A.M. Best financial strength ratings displayed above are not a warranty of a company's financial strength and ability to meet its obligations to policyholders. All rights reserved.
If something in this article needs to be corrected, updated, or removed, let us know. Email editorial@policyadvisor.com.