Primerica Life Insurance Review – Updated 2023
SUMMARY
Primerica offers investment, financial, and insurance services through independent, commission-based contractors in a multi-level recruiting system. They offer short-term life insurance up to Term 35 and often encourage their clients to purchase their investment products in tandem with their insurance products. While Primerica's short-term insurance may be cheaper in comparison to whole life insurance, their short-term product is often more expensive than their direct competitors.

Product
Term Life Insurance
Not Recommended For Canadian Life Insurance Buyers
Primerica life insurance rating and review
While Primerica has name recognition in Canada, it is often hard to understand exactly what they offer. Primerica's main focus is on investments and insurance products that are linked to insurance along with the rest of its financial services. It does offer basic term life insurance but insurance is a very small part of their overall business. Through events and marketing seminars, Primerica positions itself as an answer to all of your financial needs. You would be hard-pressed to find a job fair (especially for newcomers to Canada) that does not have a Primerica booth.
It is our opinion that Canadians may be better served by taking a closer look at the services offered by Primerica and investigating whether they can get better and more robust coverage from more established life insurance providers.
While Primerica urges Canadians to choose term life insurance and invest the cash they may have spent on more expensive permanent policies, their term life insurance premiums are often higher than other Canadian insurers. Additionally, they typically pitch a bundled insurance and investment plan which seems too good to be true; another reason to take a closer look at exactly what Primerica offers, and perhaps check out their online reviews.
Most other Canadian insurance companies offer better prices and more flexible coverage than that offered by Primerica. And they do not attempt to bundle additional financial products with the sale.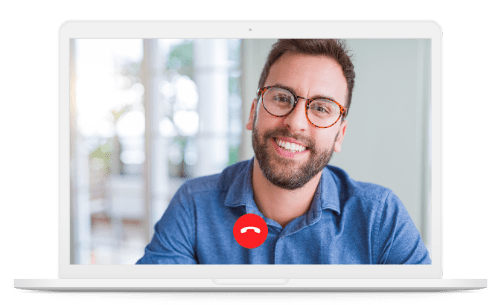 Need insurance answers now?
Call 1-888-601-9980 to speak to our licensed advisors right away, or book some time with them below.
Pros and cons
Pros
Some applications have access to rapid coverage
Increasing benefit rider available
Online account access
Cons
Only offers term life insurance coverage
Insurance is sold through independent contractors who are paid commission and are incentivized to sell particular policies and more Primerica products
Contractors are recruited by other contractors which can lead to a convoluted commission structure (reportedly 11-tiers of recruitment)
Advisor focus can sometimes be on getting you into the Primerica ecosystem rather than getting you the best coverage
No online research materials
Who is Primerica Insurance?
Primerica is an American independent financial services marketing organization based in Duluth, Georgia. Primerica provides insurance, investments, and financial services in North America. Their marketing focuses on working-class families in Canada and the United States.
The company was founded on April 10, 1977, by A.L Williams, his wife Angela Williams, and 85 of their colleagues and was first known as A.L Williams and Associates. Eventually, A.L Williams became Primerica Financial Series in 1991 after a series of acquisitions and mergers, and most recently became Primerica Inc as of April 1, 2010.
Primerica's insurance marketing pushes the concept of "Buy Term and Invest the Difference", where middle-class Americans could purchase protection with term life insurance while saving their money for the future using Primerica's investment products like segregated funds. While it sounds altruistic, this concept is often used as a window for commissioned Primerica agents to sell more Primerica services to their prospective clients and can remind some of a Multi-Level-Marketing company.
Key facts about Primerica
Founded: 1977
Headquarters: Duluth, Georgia (Canadian headquarters: Mississauga, Ontario)
AM Best Rating: A+ (Superior)
Better Business Bureau Accreditation and Rating:
Assets: $3.7 Billion
Annual Premiums: $311 Million
Check out more facts about Canada's biggest life insurance companies.

More choice. Lower price.
PolicyAdvisor saves you time and money when comparing Canada's top life insurance companies. Check it out!
GET STARTED
Types of term life insurance policies Primerica offers
Primerica Insurance offers term life insurance products up to Term 35.
What other insurance policies does Primerica Insurance offer?
Primerica Insurance offers a range of different insurance products and financial products to customers, apart from term life, such as:
Home Insurance
Pre-Paid Legal Services
Identity Theft Protection
Investments and Financial Services
Is Primerica Life Insurance right for you?
While the allure of bundling your insurance coverage with financial investment advice and services sounds convenient, it might not always be the best move. As insurance advisors for multiple life insurance companies and products, we can help you decide if Primerica Insurance is the best fit for you or if another Canadian insurer is a match.
As Canada's best online life insurance advisor, we will assist you in comparing and choosing products across all our partner companies. Speak to our licensed advisors and we will be able to assist you in finding you the best coverage for your needs.
Need help?
Call us at 1-888-601-9980 or book time with our licensed experts.
SCHEDULE A CALL
The information above is intended for informational purposes only and is based on PolicyAdvisor's own views, which are subject to change without notice. This content is not intended and should not be construed to constitute financial or legal advice. PolicyAdvisor accepts no responsibility for the outcome of people choosing to act on the information contained on this website. PolicyAdvisor makes every effort to include updated, accurate information. The above content may not include all terms, conditions, limitations, exclusions, termination, and other provisions of the policies described, some of which may be material to the policy selection. Please refer to the actual policy documents for complete details. In case of any discrepancy, the language in the actual policy documents will prevail. A.M. Best financial strength ratings displayed above are not a warranty of a company's financial strength and ability to meet its obligations to policyholders. All rights reserved.
If something in this article needs to be corrected, updated, or removed, let us know. Email editorial@policyadvisor.com.