Is final expenses insurance worth it?
SUMMARY
Final expenses insurance is a type of permanent life insurance policy specifically designed to cover end-of-life expenses. These can add up quickly: from funeral and burial costs to medical bills and tax liabilities. While this type of insurance is not usually necessary if you have a whole life insurance policy, it does have the benefit of a fast benefit payout.
An old saying goes that even death isn't cheap. Joking asisde, final expenses insurance is one option of many when preparing for this time, but is it the best choice? Many Canadians plead ignorance about the prices of funerals, caskets, and urns as they don't want to think about the circumstances that lead to pricing them out.
This is understandable, but worse still is having those you care about scramble to come up with the means to pay for these arrangements. Even the most basic of funeral expenses can be a significant chunk of change – especially if your loved ones are not expecting it. 
Thus thinking about how your insurance works when you pass away, and preparing it such that your family is dealt as low a financial blow as possible is responsible. Even if it's a temporarily uncomfortable thought.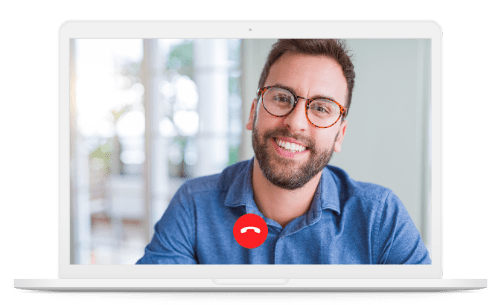 Need insurance answers now?
Call 1-888-601-9980 to speak to our licensed advisors right away, or book some time with them below.
What is final expenses insurance?
Final expenses insurance is essentially a permanent life insurance policy with a modest death benefit that is meant to cover end-of-life expenses that your loved ones may otherwise incur upon your death.
Many people may inadvertently associate final expenses with cremation, burial or funeral costs when they die. However, there are many other end-of-life expenses such as unpaid medical or non-medical expenses, potential tax liabilities, legal bills associated with probate, that can and should be covered through a final expenses policy.
Final expense insurance typically pays out in the days after your death to immediately help with the associated costs of these arrangements and dealing with the urgent needs of your estate.
No medical underwriting to qualify
There are specialized final expense policies that cater particularly to these end-of-life financial protection needs. Most of these specialized products are easy to obtain with limited (if any) medical underwriting. This is becauses the benefit offered is usually much lower than traditional life insurance products. You are typically asked about any pre-existing medical conditions or terminal diagnosis that would affect your immediate mortality. 
Keep in mind that although the benefit amount is lower than what you might consider for life insurance, the premiums can still be quite high as the payout from final expenses insurance is guaranteed.
Check out PolicyAdvisor's life insurance calculator.
Do I need final expenses insurance?
This is a funny question depending on your circumstances. Instead, ask yourself if you are adequately prepared for your inevitable final expenses and how you would want them dealt with.
Do I need final expenses insurance if I'm rich?
If you have significant savings or the ability to generate funds quickly, you can set aside some for your final arrangements, and amend your will and estate accordingly so it is known where those funds are and what they are intended to do.
If you choose this path, then discuss your wishes with your legal representative or estate trustee, and family members. Make sure they know how you intended to use these funds posthumously. You also have the option to prepay some final expenses such as your funeral arrangements by working with a funeral home or cemetery of your choice. 
Do I need final expenses insurance if I have life insurance?
If you have your own life insurance or plan on getting it soon, you can ensure your benefit amount covers these final costs, but we'll get into the details of this scenario below.
Do I need final expenses insurance if I have group benefits through my job?
If you have life insurance through work benefits or a group association, the benefit can also be used for final expenses. Just keep in mind that group benefits' insurance usually has a significantly lower payout than private insurance, and final expenses might represent a large percentage of that lump sum.
If you find yourself in any of the circumstances above, you may have the means to financially accommodate your final expenses. If the above doesn't represent you, however, then you would want to start thinking about final expense insurance.
If you don't currently have a life insurance policy and your funeral expenses and other arrangements will represent a financial hardship for those you leave behind, a case can be made for final expenses insurance. The other advantage of final expenses insurance is a fast payout period (sometimes within 24 hours) so that the funds can be immediately put towards expenses rather than having to wait for your estate to be settled to gain access to the funds.
Does life insurance cover funeral expenses?
Yes! But as we alluded to before, the answer is  not so simple. A life insurance payout can be used for anything. Examples include paying off old debts like credit cards and mortgages to helping out your children or grandchildren with housing or education costs. It's quite common to earmark some of the payout for your final expenses.
Many people will cover final expenses with a permanent life policy like a Term-100 or a whole life policy. If you are healthy, you may want to apply for fully medically underwritten permanent insurance coverage, since the price is much cheaper than most specialized final expense policies. 
When you are initially shopping for life insurance, you can adjust the amount to provide for your estimated final expenses on top of everything else you plan on covering. Our insurance needs calculator takes this into account when computing how much insurance you might require.

Still looking for the best life insurance rates?
PolicyAdvisor saves you time and money when comparing Canada's top life insurance companies. Check it out!
GET STARTED
How much does a funeral cost in Canada?
A funeral in Canada can cost anywhere from $3,000 for a basic cremation to $20,000 for a full- burial and funeral-service package, but those are just ranges. The funeral could cost much more, depending on what's included. Those are all costs that must be paid by family or by your estate to the funeral parlour.
Death and funerals are the last things anyone wants to think about, but it's also important to know how those funeral expenses will be covered should something happen to you. So, what options are available? Does life insurance cover those expenses, or do you need final expenses insurance to meet those needs?
How much does final expense insurance cost?
The cost of final expenses insurance will depend on your age and whether or not you get a medically underwritten policy. Like other forms of life insurance, the older you are, the larger the premiums. Insurance companies look at the statistical risk of an insured's mortality and therefore the premium increases as you get closer to the life expectancy age in Canada. If you buy final expense insurance at age 50 years, your monthly premium is less than if you wait to purchase at 70.
Also, if you choose to apply for non-medical funeral insurance, the costs will be higher. If you are in good health and are able to apply for medically underwritten permanent life or term-100 products, then the premium you pay will be lower. 
$25,000 Policy – Term 100
| Age | Male Non-Smoker | Female Non-Smoker | Male Smoker | Female Smoker |
| --- | --- | --- | --- | --- |
| 50 | $46 | $38 | $69 | $52 |
| 55 | $55 | $46 | $88 | $63 |
| 60 | $64 | $50 | $101 | $68 |
| 65 | $86 | $65 | $129 | $90 |
| 70 | $110 | $85 | $150 | $114 |
| 75 | $156 | $130 | $204 | $157 |
| 80 | $233 | $198 | $300 | $212 |
*Representative values, based on regular health
How do I buy final expenses insurance?
The best way to find final expenses insurance or any other life insurance products is to contact a licensed insurance broker. At PolicyAdvisor, we can answer all your questions, assess your insurance needs, offer recommendations for the best life insurance solutions, and determine the best type of final expenses insurance for you. Call us 1-888-601-9980 to learn more or set up an appointment with one of our insurance experts here.
Need help?
Call us at 1-888-601-9980 or book time with our licensed experts.
SCHEDULE A CALL
The information above is intended for informational purposes only and is based on PolicyAdvisor's own views, which are subject to change without notice. This content is not intended and should not be construed to constitute financial or legal advice. PolicyAdvisor accepts no responsibility for the outcome of people choosing to act on the information contained on this website. PolicyAdvisor makes every effort to include updated, accurate information. The above content may not include all terms, conditions, limitations, exclusions, termination, and other provisions of the policies described, some of which may be material to the policy selection. Please refer to the actual policy documents for complete details. In case of any discrepancy, the language in the actual policy documents will prevail.  All rights reserved.
If something in this article needs to be corrected, updated, or removed, let us know. Email editorial@policyadvisor.com.
KEY TAKEAWAYS
Final expenses insurance comes with a limited benefit suitable for covering end-of-life expenses like funeral and burial costs, outstanding medical bills, etc
Final expenses insurance typically has a rapid payout period—even within 24 hours.
You may not require final expenses insurance if you have a permanent life insurance policy or substantial savings.