What is the cheapest life insurance policy?
SUMMARY
There are several actions one can take to lower their premiums and get the cheapest life insurance policy available. With many different providers and policy types, the cost of life insurance varies greatly. Working with a broker, choosing fully underwritten policies, and opting for term life insurance coverage can help bring costs down.
There's no getting around it, we Canadians love our bargains and are not averse to window shopping to get a better deal. Whether it's groceries, mechanics, or furniture, the promise of saving some cash is priority number one for many of us, and insurance is no different. People want the cheapest life insurance policy that still gets them the right coverage. But finding the least expensive life insurance policy will differ depending on each person's unique circumstances and needs.
When one buys life insurance, the insurance company takes over the financial risk in case something happens to us. The best life insurance companies in Canada use complex calculations to determine the premium to be charged for the risk to be viable. While showing all the math here will be tough, this article suggests six ways to help you find the cheapest life insurance policy that meets your needs.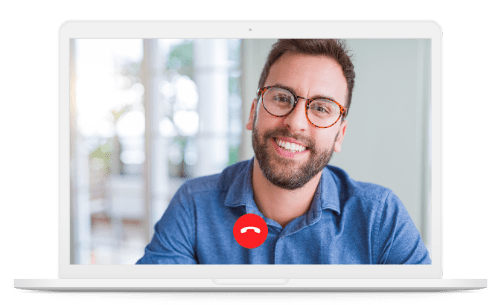 Need insurance answers now?
Call 1-888-601-9980 to speak to our licensed advisors right away, or book some time with them below.
2. Consider an entirely new policy instead of renewing once your current policy expires
When you renew your insurance policy when the term ends, you'll likely renew it at a significantly higher premium. You may think that this is solely due to your older age. However, most term policies are guaranteed renewable at disproportionately higher prices to account for uncertainty about the changes in your health or lifestyle during the time you already had the policy.
By shopping around and working with a broker to compare quotes, you can find insurers with substantially lower rates for your circumstances and needs and apply for a cheaper life insurance policy instead of renewing your current coverage. Insurers weigh risks and price their demographics groups differently. If you can find the insurance company most favourable to your circumstances, you can lock in the best rates for your next policy.
3. Replace creditor or mortgage insurance with individual term life coverage
You may have bought mortgage insurance from your lender when you first bought your home. Mortgage insurance is often sold by banks to help your dependents pay off the mortgage on your home in case you pass away during the mortgage term. It's commonly an alternative to life insurance because both products let your family feel financially stable if you die during the policy's active period.
While there are plenty of pros and cons to purchasing mortgage insurance over other life insurance products, one key downside is that it's typically more expensive than individual term life coverage. The higher price tag for mortgage insurance is due to the lack of any individual medical assessment required to qualify for it; term life insurance is fully medically underwritten when you apply, and this typically results in the cheapest life insurance premium.
4. Choose term life coverage over a whole or universal life policy if your needs are short-term
Insurance is about offsetting risks. You buy term life insurance for needs that are short term; whole life insurance (or universal life insurance) is for permanent needs that do not disappear over time.
Yes, permanent policies provide a guaranteed payout when you die, regardless of when that may be; with a term life policy, your survivors only receive a death benefit if you pass away within the set term you choose. This difference means term life policies are cheaper than their universal or whole life counterparts because the payout isn't guaranteed for life.
Buying a permanent policy for a short term need is like buying a film you only plan on watching  once instead of renting it. You may only need life insurance for a temporary need, like your childrens' education or covering your remaining mortgage payments. In these cases, term life insurance could be a cheaper alternative that provides the same benefit.

Still looking for the best life insurance rates?
PolicyAdvisor saves you time and money when comparing Canada's top life insurance companies. Check it out!
GET STARTED
5. Get a medically underwritten policy instead of non-medical coverage
Life insurance policies that don't require a life insurance medical exam can typically cost more than fully underwritten coverage. The underwriter has less information to work with; therefore there's a considerable risk to the insurer with non-medical life insurance. To compensate for the higher risk, the insurance company charges a higher premium.
These non-medically underwritten policies are generally for individuals with chronic or pre-existing health conditions and are hard to insure.
But, if you're a healthy individual, purchasing a medically underwritten policy can save you a significant amount of money on your premium. The life insurance medical examination not only confirms your provided health details but also ensures there aren't any unknown health issues. Many of the biggest life insurance companies can offer up to $3 million in coverage without requiring a medical exam. Even if you have some pre-existing health conditions, it is worth speaking with the best life insurance brokers to confirm if there are options for medically underwritten coverage that can save you hundreds of dollars in premiums versus non-medical options.
6. Switch to non-smoker rates if you've quit smoking for at least one year
Smoking is a personal choice and every smoker already knows the ample health benefits of quitting smoking. There are benefits for your wallet too – not only because you spend less on cigarettes.
Those who go tobacco-free for at least one year are eligible to switch to non-smoker rates on their life insurance policy. Tobacco-free means you no longer smoke cigarettes or cigars or use chewing tobacco, nicotine patches, or gum. It also typically means you can find a lower monthly premium for your life insurance. This could equate to significant savings – especially as you grow older. Smoker rates can be dramatically higher for older smokers.
Although there's no global cheapest life insurance there are ways to reduce your monthly premiums. Speak to one of our experienced advisors today to see if there's a cheaper alternative for you that doesn't sacrifice coverage.
Learn more about life insurance for smokers.
Need help?
Call us at 1-888-601-9980 or book time with our licensed experts.
SCHEDULE A CALL
The information above is intended for informational purposes only and is based on PolicyAdvisor's own views, which are subject to change without notice. This content is not intended and should not be construed to constitute financial or legal advice. PolicyAdvisor accepts no responsibility for the outcome of people choosing to act on the information contained on this website. PolicyAdvisor makes every effort to include updated, accurate information. The above content may not include all terms, conditions, limitations, exclusions, termination, and other provisions of the policies described, some of which may be material to the policy selection. Please refer to the actual policy documents for complete details. In case of any discrepancy, the language in the actual policy documents will prevail.  All rights reserved.
If something in this article needs to be corrected, updated, or removed, let us know. Email editorial@policyadvisor.com.
KEY TAKEAWAYS
Work with a life insurance broker to compare different policy options and find one that fits your need and budget
If possible, opt for a medically underwritten policy as these come with lower premiums.
If premium cost is a key concern, term life insurance is reliably cheaper than whole life insurance.
Consider switching to a new policy if a better premium rate becomes available to you, whether through a health improvement or quitting smoking.